Custom Engraved Knives
Engraved knives are a specialty of ours. There's something about the smooth, mirrored surface of a blade that just calls out to have engraving added to it. And if you're concerned about the durability of engraved knives, don't be! Engraving takes absolutely nothing away from the strength or integrity of the blade. It adds a level of ornamentation without sacrificing anything in return. Really, the only reason not to have engraved knives is if you don't know where to get them. Fortunately, now you know where you can go for engraved knives! We can engrave all manner of knives, from giant machetes to tiny keychain knives. Whether you're looking for words, pictures or diagrams, we're the shop to get it done for you. We can take any picture you have and laser-etch it onto any knife you'd like. Nothing engraves knives better than a laser! And no one uses a laser better than we do. We're laser masters.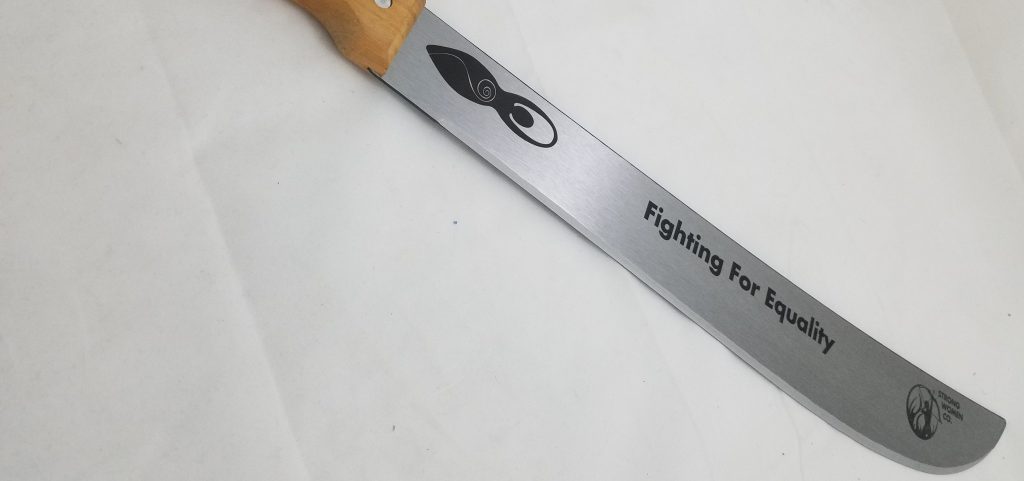 Whether you need many engraved knives or just one, we have the tools and the know-how to get your order completed speedily and without errors. If you only have an idea of what you want your engraved knives to look like, we've got artists on staff who can turn your description into reality. We can source the knives ourselves, or we can have you ship ones you already have to us. Whatever it is you need, we're able to work with you to make it happen. Use the convenient RFQ form at the bottom of this page to get in touch with us. Once we know what you need your engraved knives to look like, we can get right to work creating them for you. The sooner you contact us, the sooner we can start! So drop us a line today and let's get cracking.
Engraved Knives: What's Not to Love?