Engraved Buck Knives Are Portals to Timeless Wonder
At Knives Engraving, we know that an engraved buck knife is a permanent way to make your blade noteworthy, whether it's a personalized gift for yourself, friends, family, or your employees. You can design your own buck knife's handle, case, or blade with unique graphics or text! We also have an in-house team of designers that can help bring your imagination to life. With us, the options for your buck knives' blades or bolsters are unlimited.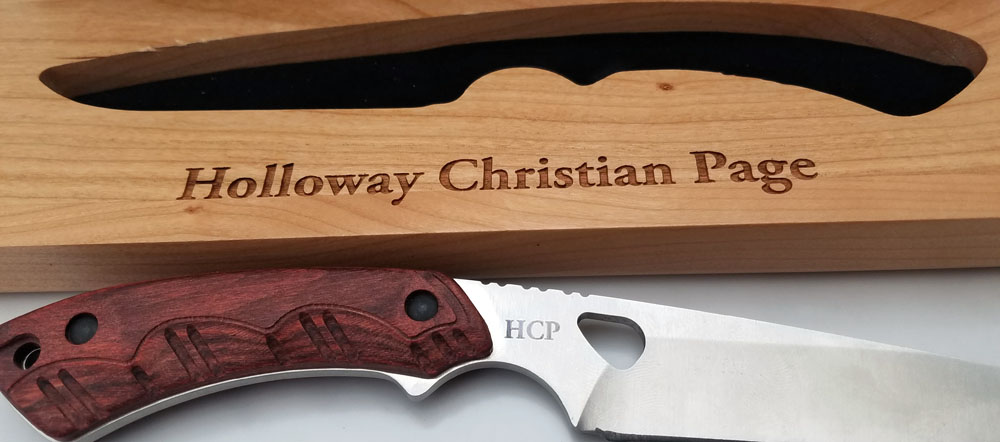 For a great gift idea: place names or a company logo on your buck knives. A buck knife with a name or a special message is an awesome gift that is anti-fragile, special, and useful. Knives are a traditional and favorite gift of many. Laser engraved knives are even better! Turn this useful tool into a glorious monument of an item. Create a distinct and individualized gift with our custom engraving services. Quick quotes. Fast Turnaround. No setup fees. Order 1, 100, or 1,000! Great for weddings, birthday, & more.

You can find the perfect custom buck knives and ship them to us. Or you can save yourself the hassle – we would be happy to purchase it ourselves. Our team in Richmond, VA specializes in laser engraved buck knives and offers fast and professional services. Our engravers use an electronically controlled laser engraving method that gives the imprint a rich and enduring look. With our regular buck knives engraving service, you can get your markings on virtually any surface anyway you want! You can call our customer service at 1-804-234-4990 between 9 am – 5 pm EST, email us, or via our contact form linked below. Discover the iconic laser engraving service adored by millions around the world since 1890!